 CLOUD ACCOUNTING
Cloud-based accounting systems like Xero run in real-time, which means your data is always up-to-date.
There's only one version of it, so you can connect from the office, at home or on-the-go – no more being tied to your desktop!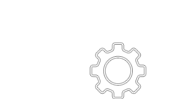 COLLABORATE ONLINE
Xero uniquely provides a single platform where small businesses and their advisors can collaborate easily online.
You can choose who you want to give access to your financial data, then log in and look at the same figures at the same time, without any complicated processe